What does it mean for you to take care of 

resto

mod

of such American cars?
Our approach is to start from scratch: we remake the bodywork, the interior, the mechanical, electrical part and we hand over a car that - we can say - is better than when it left the factory. What really characterizes us, however, is the incessant search for the most advanced technological solution possible even for applications that are more than 60-70 years old. 
We are different also because we share the same dream of the customer. A dream we want to last. When you get so involved, you put in a little more than that, you put your imagination into it. Because we treat that dream like a real investment to protect. The heads and pistons are coated with titanium and diamond carbon. So we earn horses and bring down the working temperatures. To do this you need the best oil. Because engines run on oil, not petrol: let's never forget that. And this is all the more true on an engine that may have cost tens of thousands of euros: our mission is to protect it. 
This means combining craftsmanship but also high technical competence.
Yes, and it also means investing in training and equipment. Always. We are constantly looking for tools and knowledge to continue to evolve, to grow. If you think you already know everything, you're done in this world. 
However, the heart of your work remains the engine part.
Absolutely! For us creating engines remains the most exciting and exciting challenge. We make racing engines, marine engines, but also a simple 4-cylinder of a Mustang Ecoboost, with results that develop 500-600 horsepower... we really do all kinds of engines, because we like it! For everyone we study in the smallest detail the type of use, the environmental conditions in which it will have to turn. And of course we pair it with its ideal oil. Which is very important. Because oil can give horses or can remove them. But above all it must offer protection... even if the customer arrives late to the coupon! 
Said so the oil in your way of working seems much more than the ingredient of a common maintenance...
It is. We work to get the American V8 cars back in our hands. Like a perfectly tuned instrument. We want to enhance their performance. So we're not satisfied with dumping the oil from the car. We put it in the test tube, we test it, we analyse it, we measure the hardness and resistance of the oil between two bearings, we record the temperatures repeatedly... and relate it to the habits of the customer. The most significant wear occurs in the first seconds after the engine starts, and it is there that you see the quality of an oil really superior, able to remain attached to the components even when cold. This is why we work in a continuous exchange with Roero Oil, which for us is a real ally, a partner, that constantly advises us in choosing the perfect lubricant product for each project. 
Fabio, our Pakelo contact person at Roero Oil, has a great experience and like me he loves to carefully check on the field the behaviour of the oil, in all conditions. The result is that the same customers, after having experienced the difference, ask us to use Pakelo, because the difference in terms of fluidity, performance, "voice" of the engine, temperatures can be heard. And for us, results are what matter.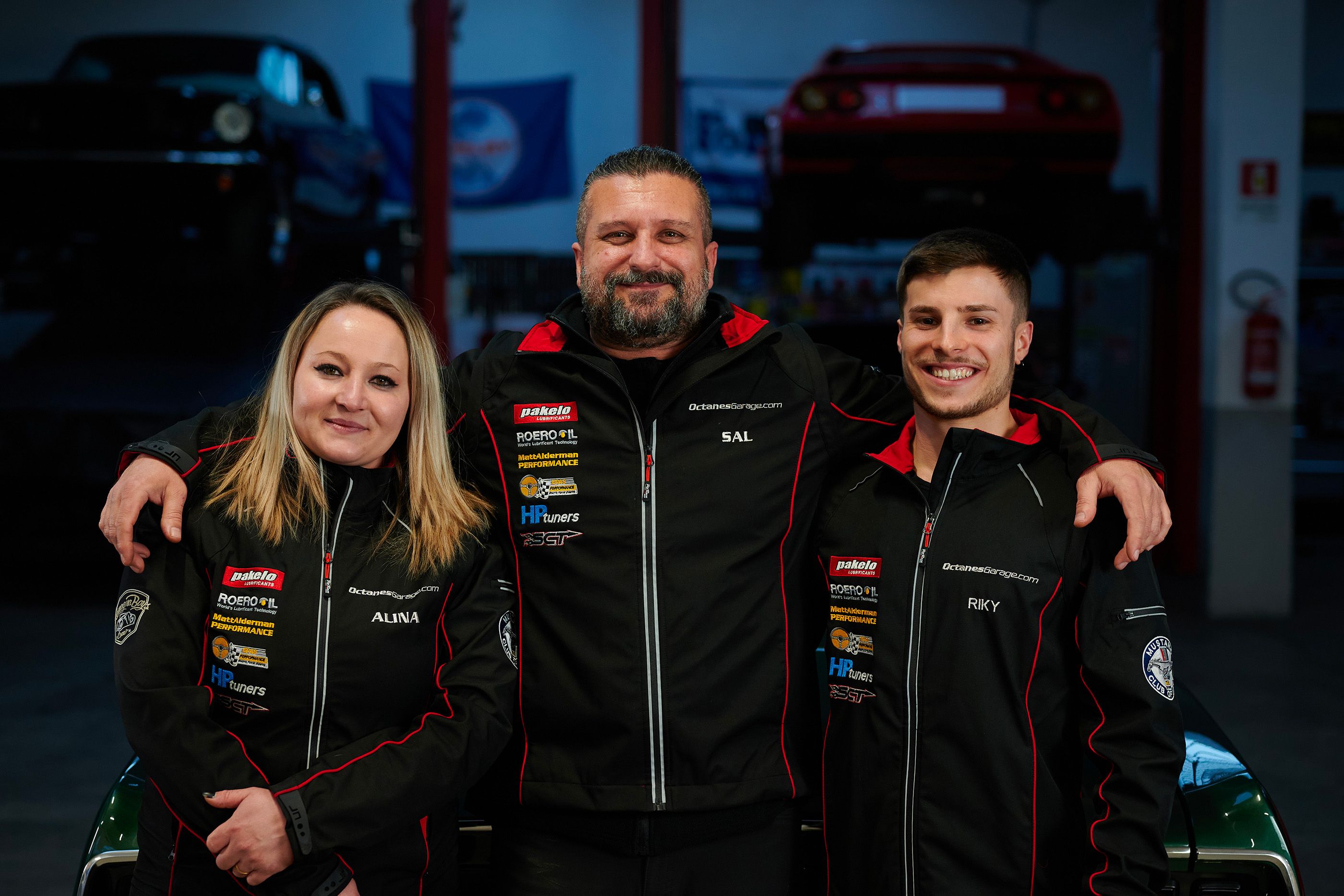 In your opinion, what is the link between the past represented by these engines and the future that awaits us, also in maintenance?
These engines have great stories to tell. But the future is certainly represented in good part by the electric. On the other hand, the next Mustang car will also be a hybrid... Unfortunately, however, I have verified, even in forums dedicated to models such as the Mustang Mach-E, that many drivers mistakenly believe that these vehicles do not need traditional maintenance, as if everything was reduced to dealing with batteries. But among the components there is still a lubricant subject to stress and wear typical of lubricants. And that obviously needs to be checked and changed... Quality lubrication will therefore remain a fundamental aspect of maintenance, also for this type of vehicle. Of course, we are talking about a panorama that is constantly changing. We will be ready, also thanks to the constant research and assistance that Pakelo guarantees. And we will continue to dream with our customers. And to do their best to protect their dreams.